You can deploy WordPress onto an Azure Web App by copying the files directly to the FTP site behind it but the easiest option is to clone it directly from the offical WordPress Github repository.
This can be done by adding it as an external Git repository in the Deployment Center.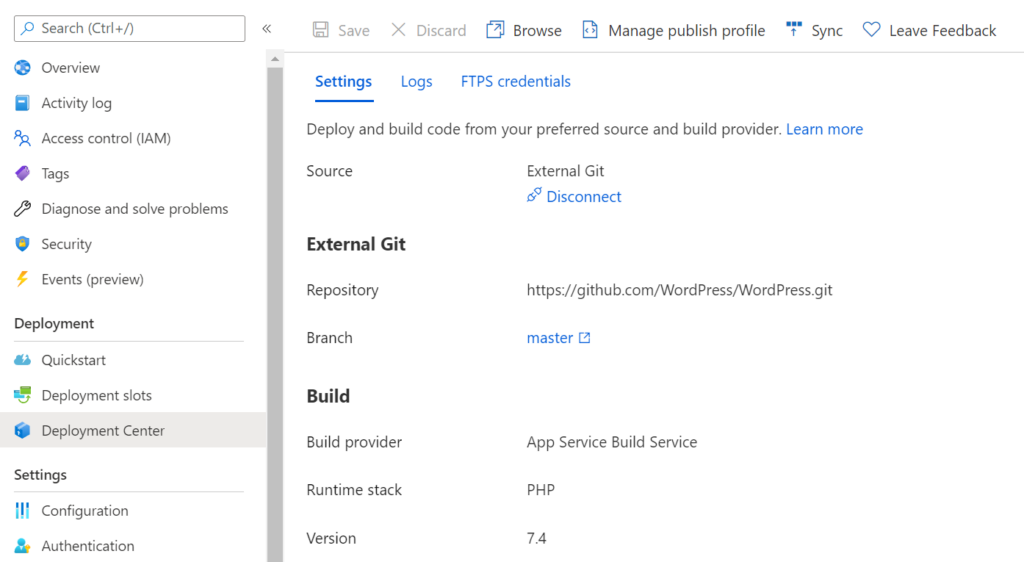 Once it's been deployed you may receive an error within WordPress about the version of PHP in the Web App being out of date. This can be updated by changing the stack in your Web App settings and chosing the most up-to-date version of WordPress.